We are very famous locally and demand was so much that we decided to get USDA certification.
We do wholesale and retail.
Retail outlet is at
Euro Grocers, Cigars and Smoking Accessories located at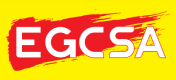 7963 state rd, North Royalton, OH 44133
Click Here

We ship cevapis all over the USA and make sure our quality is not compromised. We take necessary care during shipping.
We make Halal Cevapis too.

And Upon request, when the order is big enough we will make Halal products in separate dedicated machines on a different day like we always do, so the sanctity of Halal is maintained.
Cooking instructions:

Broil Cevapi sausages on a charcoal grill or a preheated oven broiler rack coated with cooking spray 4 to 6 inches from the flame, for six minutes per side or until 160°F as measured by a food thermometer.
They can also be pan fried in a large skillet coated with cooking spray over high heat for a total of about 8 to 9 minutes, turning frequently until they turn brown all sides.
Always cook to internal temperature of 160°F as measured by a foot thermometer it also Could be air fried for desired period.
How to have it:
One can have cevapi with kajmak (closest relation to it is sour cream, but it wouldn't do the justice, kajmak is really good, pictures of few well known brands are here), red n green pepper and oinions. You can pocket it in Somun or Lepinas. And add a lamb juice to enhance its flavour.